Introduction to Buddhist Philosophy: a 6-Week Series with Bhanta Pema
Presented by OMA
Mondays, 10:00-11:30am
October 8, October 15, October 22, October 29, November 5, November 12
Cost: $20 per class or $108 for the entire 6-Week Series (10% discount)
What is the true nature of our lives? How does suffering arise in our minds? What are the ways to enhance our well-being? This 6-week course introduces the life of the Buddha and core principles of Buddhist philosophy. Students will explore Buddhist explanations of life and the world, Buddhist techniques to overcome suffering, and Buddhist insights into the human potential for freedom.
Click here to register on Eventbrite.
Psych K Basic Workshop with Jo Ann Sweeney
Presented by OMA
Friday, October 12 - Sunday, October 14
Cost: $750
Stunning new scientific discoveries about the biochemical effect of the brain's functioning show that all the cells of your body are affected by your thoughts. In order to manifest our highest potential and to live in our truth, we need to get rid of some of the limiting beliefs and blocks in our subconscious minds that are holding us back. Psych-K is one of the most effective ways to do just that. 20 Nursing CNEs and Massage Therapy CEs available.
Visit OMA Pittsburgh for more information and to register.
Yoga Teacher Training with Felicia Savage Friedman
Presented by YogaRoots on Location
Saturday, October 12 - Sunday, October 13
Cost: N/A
YogaRoots On Location Certified Raja Yoga Teacher Training is an antiracism and social justice yoga teacher training offered through the Yoga Alliance's 200-hour Registered Yoga Teacher (RYT) Certification. This year-long training is rooted in Raja Yoga's 8-Limbed Path of study and centered by Patanjali's Yoga Sutras. This yoga teacher training includes 25% racial and social justice work, 25% physical yoga practice, and 50% Raja Yoga practice.
Registration is now closed. For information on future trainings, please email Felicia at smileandlaughoften@gmail.com.
The Healing Circle with Pillar Wellness
Third Thursday of every month:October 18, November 15, December 20, 6:00-7:30pm
Cost: $25
This guided group energy session for personal healing and transformation uses narrative, energy work, meditation and Reiki to help you:
-Understand and strengthen your mind-body connection
- Heal the relationship you have with yourself
- Identify the underlying emotional and mental patterns that undermine your happiness, health, and ability to make positive changes in your life
- Learn various modalities that can activate your innate healing system
For more information and to register, visit pillarwellness.com
Community Drum Circle
Presented by Music for Life of Pittsburgh
Friday, October 19, 7:00-8:30pm
Cost: $10
Join Robert and Stephanie Miller for this monthly drum circle. No experience necessary and all ages are welcome. Feel free to bring a drum or use one of theirs for the evening. They have plenty to share!
Click here to register on Eventbrite.

Skin Brushing Workshop for Women with Tracie Yautz
Presented by Divine Health Naturally
Saturday, October 20, 1:00-3:00pm
Cost: $29
Lymphatic System Sluggish? Poor Circulation? Poor Digestion? Swollen Glands? Sick Frequently? Sagging Skin? Skin brushing is for all ages and helps to improve circulation, immunity, digestion, reduces cellulite, gives you a healthy glow and an overall feeling of well-being. At this workshop for women, you'll learn how to include this ancient ritual into your daily care routine in just a few minutes a day.
Click here to register on Eventbrite.
Guided Moving Meditation with Sound Healing
Saturday, October 20, 2018 3:30-5:00pm
Cost: $20
Enjoy this guided moving mindfulness practice with Wellness Trainer Suzen Sharda Segall accompanied by the talented percussionist Lenny Santoro on Reiki Rav drums.
The sequence Sharda introduces is rooted in the ancient Chinese Yoga (QiGong) energy exercise system and the modern very short form of The Tai Ji Dance of the Five Elements. This introduction to Tai Ji will leave you restored and encouraged to continue with simple effective self-care in your daily life. Suitably for every body... seasoned practitioners and first time explorers. Dress for comfort with flat bottom shoes.
Register via email to Sharda at suzenshardasegall@gmail.com or by phone at 412.656.4645.
Stress Management Techniques with Beth Spindler
Sunday, October 21, 11:30am-2:30pm
Cost: $60
Beth Spinder C-IAYT, ERYT500 is a yoga therapist, teacher, and published writer on yoga related subjects. Beth will be presenting yogic techniques to explore new ways to cope with stress and fear. She utilizes techniques from her studies of Tantra via the Himalayan tradition, ParaYoga, Yin, Phoenix Rising, and Anusara principles. CEUs available.
Click here to register on Eventbrite.
Neck and Shoulder Semi-Private Workshop with Lilith.Yoga
Saturday, October 27, 2018, 1:00-2:30pm
Cost: $60
This semi-private workshop is designed to support personal practice and healing. While the ultimate goal is to alleviate pain, the connection of mind-body-spirit is the focus. Elements of physical alignment and movement patterns will be explored as well as underlying thought and belief structures that emerge. This workshop gives you the tools to cultivate freedom in your body, calmness of mind, and transformation in your relationships.
Click here to register on Eventbrite.
Guided Meditation
Presented by Laura Pickens Coaching
Tuesday, October 23, 7:00-8:00pm
Cost: FREE
Do you feel like you're always too busy? Join Laura Pickens for a guided meditation and learn how to slow down so you can stop neglecting your health and start to move forward.
No registration required. Drop-ins welcome.
Introduction to Korean Hand Therapy Workshop
Presented by Bonnie Lowery, ARCB RMT
Saturday, October 27, 1:30-5:30pm
Cost: $120 including tool kit
Korean Hand Therapy (KHT) is a holistic healing modality. Anyone can learn how to use this Correspondence Therapy for self-treatment or for helping others. No needles are used as in acupuncture, and the effects are incredibly fast. In this Intro class you will come to understand the Korean hand map and learn how to use a point locator to find points that will trigger relief in the body. A complete tool kit is provided for each student which includes a point locator, a non-toxic pen, pellets, and latex-free tape.
Click here to register on Eventbrite.
Soul Speaks
Presented by Laura Pickens Coaching
Sunday, October 28, 3:00-4:00pm
Cost: FREE
Learn what you are capable of when you consistently follow through with your exercise routine and nutrition In this free session with Laura Pickens.
No registration required. Drop-ins welcome.
Intuition Salon with Kim Chestney
Wednesdays September 19-November 14, 6:00-9:00pm
Cost: $15 per class or $99 for the series
Each session will include tactical intuition empowerment exercises, workshops, and practices to reconnect you with your inner flow, and teach you new ways to recognize and understand your own Intuition. Drop ins welcome but registration is recommended.
Register via email to Kim at info@mystic-studio.com. 
Ageless Face Yoga with Product Sampling for Anti-Aging Inside and Out
Presented by Sharda Segall
Tuesdays, 6:30-8:30pm
October 9, October 16, October 30
Cost: $20 per session
Turn back the clock with guided self-acupressure, yoga, breathing, and energy exercises focused on the face and neck.  Thriving beyond breast cancer for more than 11 years, Sharda's plant-based lifestyle and practice of integrated health and wellness led her to identify skincare and wellness products that are health enhancing and inflammation reducing.
The patented products introduced and sampled during the sessions are free of parabens, gluten, sulfates, DEA, synthetics, and propylene glycol and are plant-based and cruelty free. Cost includes a take home resource packet and in class Nerium and SpringAquaH Sampling each week.
Register by the Monday before each session via email to Sharda at suzenshardasegall@gmail.com or by phone at 412.656.4645.
See our monthly class schedule on greenyogapgh.com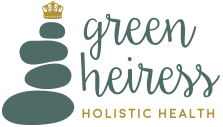 209 Commercial Avenue, Suite A
Aspinwall, PA 15215
Free parking after 5 pm
on Monday-Saturday
412-632-4013