Yoga Teacher Training with Felicia Savage Friedman
Presented by YogaRoots on Location
Friday, December 14 - Sunday, December 16
Cost: N/A
YogaRoots On Location Certified Raja Yoga Teacher Training is an antiracism and social justice yoga teacher training offered through the Yoga Alliance's 200-hour Registered Yoga Teacher (RYT) Certification. This year-long training is rooted in Raja Yoga's 8-Limbed Path of study and centered by Patanjali's Yoga Sutras. This yoga teacher training includes 25% racial and social justice work, 25% physical yoga practice, and 50% Raja Yoga practice.
Registration is now closed.
For information on future trainings, please contact Felicia at smileandlaughoften@gmail.com
Introduction to Reiki
Presented by Carole Wilczek, RMT
Monday, December 17, 6:30-7:30pm
Cost: Free
Reiki provides stress reduction and healing energy which improves the emotional, mental, and physical balances in our bodies. Reiki is the universal life energy that exists in and around all living things. It has been part of many cultures since ancient times. In China it is known as qi, ki in Japan, and prana in India. This Q & A will help you understand the meaning of Reiki, how Reiki works, and what to expect from a Reiki session. Hear how Reiki has transformed Carole's life and how it can transform yours too.
For more information or to register, contact Carole at carole@reikipgh.com or 412.721.3581.
Yin Yoga + Radical Mental Health Workshop
Presented by Vivian Lee Croft and Alyssa Cypher, MPA
Wednesday, December 19, 6:30-8:00pm
Cost: Suggested donation of $10, but no one will be turned away.
Join us for a yin yoga and radical mental health workshop that will get you ready for the holidays. Enjoy 45-minutes of brightening yin yoga that will joyfully light up our bodies. After yoga, we will explore methods for deepening our self connection through a 45-minute radical mental health session.
Radical mental health is a dynamic and innovative term describing how individuals and groups are finding new ways to understand and conceptualize mental health, mental illness, madness, and trauma / distress / extreme states. Radical mental health supports more inclusive and diverse perspectives on mental health, prioritizing the voices of people with lived experience of mental illness and madness as educators and experts.

Healing Circle
Presented by Pillar Wellness
Thursday, December 20, 6:00-7:30pm
Repeats the Third Thursday of every month
Cost: $25 for each session
This guided group energy session for personal healing and transformation uses narrative, energy work, meditation, and Reiki to help you:
Understand and strengthen your mind-body connection

Heal the relationship you have with yourself

Identify the underlying emotional and mental patterns that undermine your happiness, health, and ability to make positive changes in your life

Learn various modalities that can activate your innate healing system

For more information and to register, please visit pillarwellness.com
Community Drum Circle
Presented by Music for Life of Pittsburgh
Friday, December 21, 7:00-8:30pm
Friday, January 11, 7:00-8:30pm
Cost: $10
Join Robert and Stephanie Miller for this monthly drum circle. No experience necessary and all ages are welcome. Feel free to bring a drum or use one of theirs for the evening. They have plenty to share!
Registration available on Eventbrite.com
Family Yoga
Presented by Kelsey Peart
Cost: Heir Pass or $14 Drop In
NOTE: While this class typically repeats on the fourth Sunday of every month, there will be no class on Sundays, December 23.
See our short series and recurring class schedule on greenyogapgh.com
Offerings, dates, and times may be subject to change.
Check back often for the  most current information.
No pre-register required unless otherwise noted.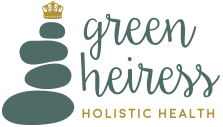 209 Commercial Avenue, Suite A
Aspinwall, PA 15215
Free parking after 5 pm
on Monday-Saturday
412-632-4013