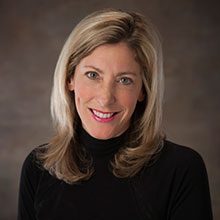 Erica McIlroy, Owner
A lifelong learner with a special interest in the healing arts, Erica began her journey toward the study of wellness more than a decade ago. She has passionately researched various aspects of naturopathic alternatives to curate only the best of the best for the clients of Green Heiress. Green Heiress is a result of her vision and mission to help people find their way back to a healthy mind, body and soul.
Mark Staley, Program Director
With over 30 years experience in the theater arts and 15 years in the business sector Mr. Staley brings to all his work a unique set of diverse and multifaceted skills. He is an excellent and engaging communicator, fun, joyful and professional.
Mark has over 25 years of experience with food and nutrition. He studied Plant-Based Nutrition at Cornell University with Dr. T Colin Cambell, author of The China Study and featured in the film "Forks Over Knives" as well as Nutritional Excellence Training with Dr. Joel Fuhrman.
Mark received his training as a Health Coach from the Institute for Integrative Nutrition's Health Coach Training Program. He's studied over 100 dietary theories, practical lifestyle management techniques, and innovative coaching methods with some of the world's top health and wellness experts. including; Dr. David Katz, Director of Yale University's Prevention Research Center; and Dr. Walter Willett, Chair of Nutrition at Harvard University. Has worked directly with John Robbins, author of Diet for a New America, The Food Revolution. His education has equipped him with extensive knowledge in holistic nutrition, health coaching, and preventive health.
Mark has been studying and practicing yoga for over 20 years. His particular approach to asana price is a confluence of different movement disciplines including Alexander Technique, Feldenkrais Method and Viewpoints as well as spiritual based movement practices such as Intuitive Dance Rhythms, Tai Chi and Qi Gong. For Mr. Staley, yoga is much more than an asana practice. Yoga is part of his daily life in various forms but mostly in raising his two boys. Yoga provides a foundation for a patient and focused approach to parenting. Yoga is a practice in parenthood, a practice in kindness, and patience, a practice in the art of being human.
He is registered with the Yoga Alliance as E-RYT200 and is able to provide continuing education classes and workshops and leads 200-hour teacher training programs for Green Yoga. (Check the webpage for the next Teacher Training Program)
His colleagues describe him as a gifted teacher and a positively infectious human being who's approach is intuitive, uplifting and challenging as well as focused and calm. Mark is passionate about the benefits yoga will bring to your entire being!
"I am a collaborative, creative teacher and passionate about the arts, education and well being! I guide and coach individuals toward a peaceful, loving and healthy way of doing business and experiencing life."
Nicky Dunlap, Social Media and Photography Coordinator
Nicky is passionate about bringing yoga into the lives of others and using creative ways to do so. She uses her bachelor's degree in psychology to better understand the people around her, and she has fun thinking about how people tick and using that insight to come up with methods of engaging different types of people. With a masters degree in library and information science, she has a knack for research and digging deeper to discover new things and create new ideas. Combined with her love of writing, photography and organization, all of these skills and passions have been fused together into one when she began working for Green Heiress, promoting the studio and creating fun, inspiring ways to bring more and more people into the space to discover yoga, healing and, ultimately, themselves.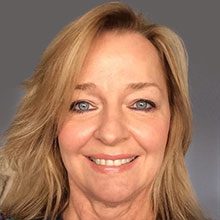 Marta Fox, Executive Assistant
Marta first became interested in yoga 20 years ago while living in Omaha, NE. The regular practice of yoga helped her both physically and mentally. In fact, she benefited from the practice so much that she decided to go through yoga teacher training in order to be able to share the love with her community. Marta completed East/West yoga teacher training in 2004 under the mentorship of Tippy Denenberg and Theresa Murphy. Marta taught yoga at One Tree Yoga in Omaha for several years before moving with her family to the Fox Chapel Area in 2008. After spending some time raising her two boys and doing community and volunteer work, Marta decided that she really wanted to go back to her yoga teaching roots. Marta is a big believer in the old Buddhist philosophy, "When the student is ready, the teacher will appear" and feels that this chance to teach yoga in this community is also an opportunity to her learn and grow with her students. Namaste!
Sign up to receive the latest news and information on our classes and workshops.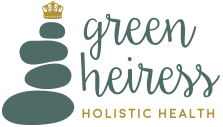 209 Commercial Avenue, Suite A
Aspinwall, PA 15215
Free parking after 5 pm
on Monday-Saturday
412-632-4013