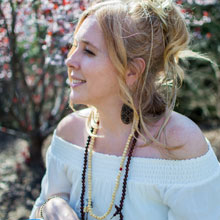 Internationally-Published Intuition Author, Teacher & Intuitive Life Coach
Kim Chestney has helped over 25,000 people around the globe to change their lives with the power of Intuition. A best-selling holistic author, artist and spiritual teacher, Kim founded Mystic Studios and the up and coming Intuition Lab to raise awareness of the transformative power of Intuition. Her internationally-published book, The Psychic Workshop: A Complete Program for Fulfilling Your Spiritual Potential, has been published around the world by Random House and Simon & Shuster, and translated to four different languages.
Known for her unique perspective on Holistic Intuition ~ for body, mind, heart and spirit ~ Kim is revolutionizing the understanding of our inner guidance. With over 20 years' experience, Kim travels around the nation, giving talks, workshops, retreats and empowerment training. Kim teaches a global Intuition Masterclass and gathers her tribe in Pittsburgh for regular Intuition Salons and Intuition development workshops.
Visit www.kimchestney.com to join the Intuition Revolution, or, to learn more, email Kim at kim@mystic-studio.com #getintuitive!