Please note that our Studio classes at our Fox Chapel location temporarily moved to 1511 Powers Run Road as we are working on upgrading our facilities.
We appreciate your continued patience!
Weed Your Garden
Presented by Dr. Susan Amorose
Date: Sunday, November 15, 12:00pm-1:30pm
Cost: $15
Location: Building 1, 209 Commercial Avenue, Aspinwall, PA 15215
This 90 minute workshop will change the way you feel, think and radiate.  Energy hygiene techniques enable you to clear, ground and release calm.
Susan will teach you quick and simple ways to practice effective energy hygiene by emphasizing your connection to your energy body, grounding, clearing and protection techniques to see you through the holiday stress, bad day at work or toxic personalities. You will be able to attune to your energy flow, connect to your ground, establish resiliency and release what doesn't serve or belong to you.
Susan M. Amorose is a Doctor of Medical QiGong and Reiki Master Teacher who utilizes the Chinese practice of QiGong to further well being.
Register at Eventbrite.com
Being Real: Finding Yourself in Your Body
 Presented by Amanda Lowe, Ph.D.
Date: Sunday November 17, 1;30pm-3:00pm
Cost: $15
Location: Building 1, 209 Commercial Avenue, Aspinwall, PA 15215
We want to be who we really are, but how do we know who that is? It's often a lot more difficult than it seems to discern our true capabilities and desires. When we are faced with significant choices, how can we tell which path is the authentic one? Almost everyone has experienced a time when they knew in their bones that some decision they were about to take was truly right or wrong. What if we could expand our ability to know what is right and wrong for us into every moment of our day's lives? The good news is that our bodies know who we are. We can learn to listen to that knowing, inner wisdom through paying attention to the way our bodies feel.  All it takes is attention, practice, and knowing what to look for in our bodily feelings.
In this experiential workshop, we'll learn to recognize the signpost of bodily feeling that tell us when we are, and are not, on the right path.  We'll begin with a guided meditation to ground ourselves in our bodies and we will engage in a structured exploration clarifying what it really means to "be real," and describing the visceral, lived experience of what it feels like, how we can tell when we're off the authentic path, and how to find our way back to ourselves when we have wandered away.
 Register at Eventbrite.com
Tai Ji
Presented by Suzen Sharda Segall
Date: 
Wednesdays 12:45-1:45pm
Location: Temporarily new location 1511 Powers Run Road
Cost: $14 drop in on Heirpass
Beginners and seasoned players will all experience benefits of this moving guided meditation practice: Calming the mind, improving concentration, strengthening muscle tone, bones and balance.
Dress for comfort, flat bottom shoes or slippers.
Yoga for Balance
Presented by Jackie Thomas
Date: Thursdays, November 7, 14, 21.  10:00am-11:00am (no class on November 28)
Cost: Drop in $14 or 6 week pass $66 ($60 65y/o)
Location: Temporarily new location of 1511 Powers Run Road
Designed for those that may require assist from a chair throughout class. All poses will be
performed either sitting in the chair or standing near the chair for support. We will not only focus on
balance, but also strengthening, flexibility and breath work.
Hatha Yoga with Flow

Presented by Marta Fox
Dates: Tuesdays GH2 6:30-7:30pm
             Sunday GH 2 9:30-10:30am
Location: Temporarily new location of 1511 Powers Run Road
Cost: $14 drop in or Heirpass
This class is suitable for all levels and all ages. The class is designed to unify the mind, body and spirit through yoga. In this class, yoga postures (asanas) are practiced to align, strengthen and promote flexibility in the body. Yoga sequences (flow) improve mental focus and the functioning of the cardiovascular system. Breathwork and meditation are integrated into the practice to promote mindfulness and reduce stress.
Qigong: Chinese Medical Exercises
Introduction to Crane Style Qigong

Presented by Robert Bastress, L.Ac.,MMQ
Date: Thursdays, 6:45-7:45pm
Cost: $20 per session
Location: Temporarily new location 1511 Powers Run Road
Crane Style qigong is a series of medical exercise in the quiescent-dynamic (mindfulness-movement) category of qigong. It is designed for beginners. The exercises help to open the body to subtle healing energy of the heavens and earth. It helps to balance the yin and yang energy of the body and promote circulation in the five yin organs. Practice of qigong can promote physical health, emotional well -being and spiritual growth.
Rob Bastress is a National Board Certified Licensed Acupuncturist. He earned his Master's degree at the traditional Acupuncture institute in Colombia, Maryland.
Class is limited to 12 participants. Register by calling 412.632.4013
Evoke Strength 
Presented by Dr. Kristen Carlin
Dates: Classes starting September 9
             Monday, Friday  6:00-7:00am
            Tuesday, Friday 9:30-10:30am
Cost: $18 drop in or purchase 10 classes for $150
Location: Building 1, 209 Commercial Avenue, Suite A, Aspinwall, PA 15215
A unique blend of High Intensity Interval Training (HIIT) and strength training taught by Dr. Kristen Carlin, physical therapist and CrossFit level 1 trainer.  Because increasing your strength and functional capacity is critical to achieving a state of physical well being and fitness.  Whether you're a runner, a tennis/paddle fanatic, or just plain bored with your fitness routine, this fast-paced, fun, and constantly varied class will improve your overall fitness (tracked via benchmark workouts), reduce your risk of injury in your sport, and provide a non-judge mental community of like-minded individuals who want to be the best version of themselves! Family membership offered and encouraged!!
QiGong part I
Presented by Susan Amorose
Date: Classes start Sept 9, 6:15pm-7:30pm
Location: Building 1, 209 Commercial Avenue, Suite A, Aspinwall, PA 15215
QiGong part II
Date: Classes start Sept 9 5:00pm-6:00pm
Location: Building 1, 209 Commercial Avenue, Suite A, Aspinwall, PA 15215
Cost: 10 week series, $20 per class. Pay $100 by Sept 9, second $100  payment due October 14
If you are interested in exploring alternative healing for yourself, others, or desire a deeper understanding of the characteristics of energy, the practice of clearing, purging, protection, and intentions, or if you wish to embark upon a career as a practitioner or flow practice instructor, this course prepares you to set forth upon a greater and more meaningful relationship with the healing potentials and rewards of energy practice.
What makes this course unique is the opportunity to combine Japanese and traditional Chinese Medicine, as well as Taoist philosophy to meet the modern needs of body, mind, and spirit. This course is perfect for the student interested in Eastern approaches to healing, certifications appropriate to self-care, clinical treatment and practice, and the opportunity to learn QiGong for health, vitality, as well as to teach this particular energy flow practice to others.
Register by contacting Susan at 412 720-8709 or Susan@Susan-Amorose.com
Introduction to Facial Rejuvenation Acupuncture
Presented by Ari Odamaki
Date: Saturday, November 16, 2019 (sessions are approximately 1 hour long, appointment times available between 12pm to 4.30 pm)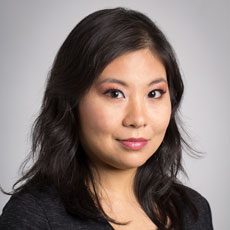 Cost: $100
Location: 209 Commercial Avenue, Aspinwall, PA 15215
Are you curious about facial rejuvenation acupuncture and how it can benefit your skin and health? Join Ari Odamaki, nationally board certified acupuncturist, for an afternoon of relaxation with facial rejuvenation acupuncture and gua sha massage in a small group setting. Addressing the body's constitution and underlying causes, as well as the surface signs of aging appearing on the face, hair-thin needles are gently inserted in specific points on the face and body to improve circulation and stimulate the production of collagen. This can reduce wrinkles, age spots, and acne and improve facial muscle and skin tone. Facial gua sha massage with jade or rose quartz is incorporated to address certain areas of the face and neck prone to wrinkles, sagginess, puffiness and muscle tensio
All Things Core, for our Pregnant and Postpartum Mommas
Presented by Dr. Stacey Moon
Date: Saturday, November 23, 9:00am-10:30am
Cost: $25, space limited to 15 participants
Location: Building 1, 209 Commercial Avenue, Pittsburgh, PA 15215
 We are thrilled to bring a workshop designed for YOU! (this for new moms to many years postpartum!)  Dr. Moon specializes in fitness considerations and pelvic health rehab and is a WEALTH of knowledge in this area of specialty.  If you have any issues related to pelvic pain, leakage with exercise, diastasis, or just want to gain knowledge on any of these topics, please consider attending!!!  If you are interested but unable to attend the workshop, it is also an option to make a private appointment with Dr. Moon to troubleshoot your issues.  

For registration or more information please contact:
Kristin.Carlin@gmail.com
Practicing Self-Care During the Holidays
Presented by Jane Rahencamp
Date: Tuesday, December 3, 6:30pm-8:30pm
Cost: $29, https://www.eventbrite.com/e/practicing-self-care-for-the-holiday-tickets-79975556041
Location: Building 1, 209 Commercial Avenue Pittsburgh, Pittsburgh, PA 15215
As women, we tend to care for so many others while ignoring own needs and self-care; especially during the busy holiday season.  Join us for a few hours to explore why self-care is so important and easy ways to incorporate it into your already busy lives. Light refreshments and holiday punch will be provided.
Winter Concert
Presented by Bob and Stephanie Miller
Date:  Saturday, December 14, 7:00-9:00pm
Location: Green Heiress 1 studio, 209 Commercial avenue, Aspinwall PA 15215
Cost: $10
Stephanie and Bob Miller, founders of Music for life of Pittsburgh, are having a holiday concert!
This concert will feature a wide variety of instruments including harp, hammered dulcimer, flute, guitar, drums and more! Sip hot cocoa or tea and nibble on a winter treat while listening to the sounds of the season. This is a family friendly event!
For more details please visit www.musicforlifepgh.com
Women's Day of Reflection, What is Your Souls Resolution?
Presented by Jane Rahencamp
Date: Sunday, January 12, 10:00am-3:00pm
Cost: $59 (includes light breakfast and lunch)
Location: Building 2, 1150 Freeport Road, Pittsburgh, PA 15238
Many of us make New Year's resolutions in different areas of our lives; physical, financial, social, etc.  Join Professional Coach Jane Rahenkamp for a day of retreat and reflection to look more deeply into what we each want as our Soul Resolution for 2020.  
We will spend the day really looking inward into what we need to do for our spiritual health in 2020; including time alone for journaling and reflection to ponder what it is your soul is longing for in 2020.
"A retreat is a form of pause – time apart in solitude, a precious space in which we can see our world in a different light….and honor our unique spirit…."  Joan Anderson
I hope you take the time to pause with us!
Tickets can be found at
https://www.eventbrite.com/e/day-of-reflection-what-is-your-souls-resolution-tickets-80176844099
Creating a Couple's Vision Board
Presented by Jane Rahencamp
Date: February 11, 7:00pm-9:00pm
Cost: $39, all supplies and light refreshments will be provided, BYOB
Location: Building 1, 209 Commercial Avenue, Aspinwall, PA 15215
One of the most powerful ways to bring our dreams to live is to create our own Vision Board that we keep in view at all times.  In this program, we will explore the power of visioning and share real-life stories of how these boards came to life for so many others.  You will then work with your partner to create your Vision Board and bring even more power to it by sharing it with all of the attendees.  Then you can just sit back and watch yours come to life!
Tickets can be found at
https://www.eventbrite.com/e/creating-a-vision-board-for-couples-tickets-80178930339
 New classes and new instructors at our new space! 
Please join us at our new location, 1150 Freeport Road, Pittsburgh PA 15238
Stay tuned for added classes at this location!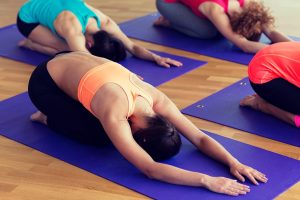 See our other short series and recurring classes at greenyogapgh.com
Offerings, dates, and times may be subject to change.
Check back often for the  most current information.
No pre-register required unless otherwise noted.