From Stay-At-Home Mom to Employed, Women Re-Entering The Workforce
Presented by Julie Thornton, Executive Coach
Date: Postponed
Cost: $20 each, $60 for all sessions
Location: Building 1, Second Floor, 209 Commercial Avenue, Pittsburgh, PA 15215
Week 1: Who am I? What is my brand?
Week 2: Resume, LinkedIn and Elevator Pitch
Week 3: Networking and Connecting
Julie Thornton is an Executive Coach with over 20 years of experience in coaching, recruiting, employee relations, speaking and training in both Pittsburgh and Chicago. She has recruited and coached mid to executive level clients and coached MBA students as well. She facilitates job search discuss groups and speaks at networking groups throughout Pittsburgh. Julie earned her BA in Psychology with a minor in Organizational Leadership from Purdue University. She is known for her listen-first, direct, results driven approach.
Register at http://eventbrite.com
Tai Ji* Chinese Yoga (QiGong) and the Dance of the Five Elements Mindful Movement for Every Body
Presented by Suzen Sharda Segall
Date:Tuesdays, 6:30-7:30pm
Meet on the back deck of Aspinwall Riverfront Park, weather permitting and when we need to move indoors, meet at 1150 Freeport Road, Pittsburgh, PA, 15238. Free parking lot off Old Freeport Road.
Please text Sharda to confirm one hour in advance at 412.656.4645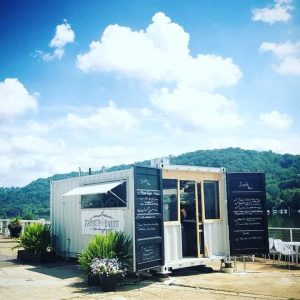 Join Facebook group Tai Ji in the park for timely updates.
Week-enders are welcome to join in:
Sunday, September 8  at 12:30 pm meeting up for farm fresh lunch by  Farmer+ Baker food stand
(join us for this optional patio riverside lunch  $10-$15)
1:00pm mindful walk and movement practice will follow.
Saturday September 21st, 9:00 am Practice followed by optional breakfast
Please rsvp with Sharda  an hour prior to sessions 412 656 4645
Yoga for Balance
Presented by Jackie Thomas
Date: Saturday, September 7, 14, 21, 28 10:15am-11:15am
Cost: Drop in $14 or 6 week pass $66 ($60 65y/o)
Location: Building 1, 209 Commercial Avenue, Suite A, Aspinwall, PA 15215
Designed for those that may require assist from a chair throughout class. All poses will be
performed either sitting in the chair or standing near the chair for support. We will not only focus on
balance, but also strengthening, flexibility and breath work.
Hatha Yoga with Flow

Presented by Marta Fox
Dates: Tuesdays GH2 10:00-11:15am (1150 Freeport Road)
             Sunday GH1 8:30-9:30am (209 Commercial Avenue)
             Sunday GH1 10:00-11:15am (209 Commercial Avenue) (no class on Sept.22)
Cost: $14 drop in or Heirpass
This class is suitable for all levels and all ages. The class is designed to unify the mind, body and spirit through yoga. In this class, yoga postures (asanas) are practiced to align, strengthen and promote flexibility in the body. Yoga sequences (flow) improve mental focus and the functioning of the cardiovascular system. Breathwork and meditation are integrated into the practice to promote mindfulness and reduce stress.
Qigong: Chinese Medical Exercises
Introduction to Crane Style Qigong

Presented by Robert Bastress, L.Ac.,MMQ
Date: 8 week series starting Wednesday, September 4, 6:45pm-7:45pm
Cost: $20 per session
Location: Building 2, 1150 Freeport Road, Pittsburgh, PA 15238
Crane Style qigong is a series of medical exercise in the quiescent-dynamic (mindfulness-movement) category of qigong. It is designed for beginners. The exercises help to open the body to subtle healing energy of the heavens and earth. It helps to balance the yin and yang energy of the body and promote circulation in the five yin organs. Practice of qigong can promote physical health, emotional well -being and spiritual growth.
Rob Bastress is a National Board Certified Licensed Acupuncturist. He earned his Master's degree at the traditional Acupuncture institute in Colombia, Maryland.
Class is limited to 12 participants. Register by calling 412.632.4013
Evoke Strength 
Presented by Dr. Kristen Carlin
Dates: Classes starting September 9
             Monday, Friday  6:00-7:00am
            Tuesday, Friday 9:30-10:30am
Cost: $18 drop in or purchase 10 classes for $150
Location: Building 1, 209 Commercial Avenue, Suite A, Aspinwall, PA 15215
A unique blend of High Intensity Interval Training (HIIT) and strength training taught by Dr. Kristen Carlin, physical therapist and CrossFit level 1 trainer.  Because increasing your strength and functional capacity is critical to achieving a state of physical well being and fitness.  Whether you're a runner, a tennis/paddle fanatic, or just plain bored with your fitness routine, this fast-paced, fun, and constantly varied class will improve your overall fitness (tracked via benchmark workouts), reduce your risk of injury in your sport, and provide a non-judge mental community of like-minded individuals who want to be the best version of themselves! Family membership offered and encouraged!!
Movement As Medicine
Presented by Dr. Kristen Carlin
Cost: $15 drop in or purchase 10 classes for $120
Date: Classes starting September 9
Tuesday, Friday 11:00-11:45am
Location: Building 1, 209 Commercial Avenue, Suite A, Aspinwall, PA 15215
Dr. Kristen Carlin, physical therapist and owner of Evoke Physio, combines principles of strength training, functional movement training, and flexibility training in a bi-weekly class uniquely taylored to individuals dealing with arthritis, chronic pain, and movement-related disorders.
QiGong part I
Presented by Susan Amarose
Date: Classes start Sept 9, 6:15pm-7:30pm
Location: Building 1, 209 Commercial Avenue, Suite A, Aspinwall, PA 15215
QiGong part II
Date: Classes start Sept 9 5:00pm-6:00pm
Location: Building 1, 209 Commercial Avenue, Suite A, Aspinwall, PA 15215
Cost: 10 week series, $20 per class. Pay $100 by Sept 9, second $100  payment due October 14
If you are interested in exploring alternative healing for yourself, others, or desire a deeper understanding of the characteristics of energy, the practice of clearing, purging, protection, and intentions, or if you wish to embark upon a career as a practitioner or flow practice instructor, this course prepares you to set forth upon a greater and more meaningful relationship with the healing potentials and rewards of energy practice.
What makes this course unique is the opportunity to combine Japanese and traditional Chinese Medicine, as well as Taoist philosophy to meet the modern needs of body, mind, and spirit. This course is perfect for the student interested in Eastern approaches to healing, certifications appropriate to self-care, clinical treatment and practice, and the opportunity to learn QiGong for health, vitality, as well as to teach this particular energy flow practice to others.
Register by contacting Susan at 412 720-8709 or Susan@Susan-Amorose.com
Lessons from The Four Agreements: A Practical Guide to Personal Freedom
Presented by OMA and Deb Thackrah
Date: Thursday September 19, 11:30am-1:00pm
Cost: $20
Location: Building 1, 209 Commercial Avenue, Suite A, Aspinwall, PA 15215
In his best selling book The Four Agreements, don Miquel Ruiz offers a powerful code of conduct based on ancient Toltec wisdom that can rapidly transform our lives to a new experience of freedom, true happiness, and love
THE FOUR AGREEMENTS
Be Impeccable with your Word
Don't Take Anything Personally
Don't Make Assumptions
Always Do Your Best
Join us as Deb Thackrah teaches us, that with practice, these agreements can become integrated into our very being and therefore every area of our lives.
"You need a very strong will in order to adopt the Four Agreements—but if you can begin to live your life with these agreements, the transformation in your life will be amazing. You will see the drama of hell disappear right before your very eyes. Instead of living in a dream of hell, you will be creating a new dream—your personal dream of heaven."   ~ don Miguel Ruiz
For more information & to register: www.omapittsburgh.org
Healing Circle
Presented by Nicole Trombley
DATE: Thursday, September 19, 6:00-7:30P
COST: $45
Location: Building 1, 209 Commercial Avenue, Suite A, Aspinwall, PA 15215
The Healing Circle is a guided group energy session for personal healing & transformation. Each month Nicole uses Reiki, guided meditation and other modes of energy work to help you discover your own innate healing abilities and reclaim your personal power. The Healing Circle is perfect for anyone curious about energy work.  Each month is different, focusing on a different area or topic such as fear, emotional toxicity, mindset, etc.
REGISTRATION INFO: https://pillarwellness.com/services/healing-circle/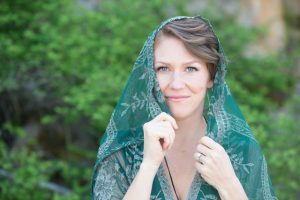 Kidding Around Yoga
Dates: Saturday, September 21, 11:30am-7:00pm
             Sunday, September 22, 10:30am-6:00pm
Cost: $595
Location: Building 1, 209 Commercial Avenue, Suite A, Aspinwall, PA 15215
This blended training combines independent learning with two energetic, dynamic days of classroom instruction. Before the training, you will create an account with OKAY - Online Kidding Around Yoga. Here you will find your learning modules. The first two will prepare you for your intense, fun Two Day Live Training and are required to be completed. The remaining modules give you the chance to use and review the massive amount of knowledge you just received in your training.
All students are required to finish modules one and two of OKAY BEFORE they can receive their certificate. This will take approximately 4-6 hours to complete depending on your pace. Please do this before your live training so you, too, can be in the know. It is easier for students and teachers if everyone starts on the same page. 
We love early birds and even offer them a discount, however if you are unable to sign up early, no worries! We got you covered. Sign ups are accepted up until the night before the training starts. You will have to wait to receive your certificate (by email) until after you finish the first two modules, but that's no biggie!
You do NOT need prior yoga teacher trainings to attend KAY trainings. Kidding Around Yoga is designed for anyone who loves to work with kids. With KAY, you can start your own kid-centered yoga business, enrich your adult classes, bring something special to your academic classroom, or even introduce your own family to the benefits and joys of yoga. This training can enhance your career and change your life and the lives of all of those beautiful young yogis in your future. Just ask our grads!
Register at https://kiddingaroundyoga.com/trainings/pittsburgh-pa-sept-training/
Free Kidding Around Yoga Family Class
Date: Sunday September 22, 3:00pm-4:00pm
Location: Building 1
Experience Kidding Around Yoga and see how your child can learn the skill of mindfulness and enjoy the reward of peace!
All ages are welcome.
RSVP yogichelsea@kiddingaroundyoga.com
Goddess Revival Workshop
Presented by Nicole Trombley
DATE: Thursday, September 26, 6:00-8:00pm
COST: $45
Location: Building 1, 209 Commercial Avenue, Suite A, Aspinwall, PA 15215
In this powerful Goddess Revival workshop we will journey together through self discovery, mind-body healing, spiritual re-connection, self love and energy work.  You will learn tools to help you:
Reawaken Your Divine Feminine Energy (Intuition, Receiving, Allowing)
Reclaim Your Personal Power
Discover & Harness Your Innate Magic
REGISTRATION INFO: https://pillarwellness.com/product/goddess-revival-workshop/
Nerve Energy Alignment Technique (NEAT) 
Presented by Tracie Yautz
Date: Saturday, September 28, 10:00am-2:00pm
Cost: $125, $50 due upon registration, minimum of 4 participants
Location: Building 2, 1150 Freeport Road, Pittsburgh, PA 15238
NEAT is a modality that works on all parts of the being to facilitate healing, transformation, growth and consciousness. It is a holistic technique, which brings all the subtle energy fields of the physical, emotional, mental and spiritual bodies back into alignment.
It has proven to be highly effective in treating the source of disturbances in the thinking and feeling world, which are often immune to conventional drug treatment. Balancing the right and left brain hemispheres, which relate to the emotional and intellectual processes respectively, it also strengthens the immune system so that the body can heal itself.
NEAT practitioners use their hands as a means of transmitting energy, as opposed to using them mechanically, as in adjustment or manipulation. The practitioner simply functions as a channel for the healing current that is available to everyone.
NEAT is not intended to diagnose or treat diseases and the practitioners do not profess to do the healing. They simply facilitate the removal of blockages that obstruct the self-healing mechanism and assist in raising the vibrational frequency so that the body's innate intelligence can do the healing itself.
Register at  https://www.eventbrite.com/o/green-heiress-holistic-health-17108536263
How To Express Unfiltered Rage Like A Freaking Goddess
Presented by Katie Maloney
Date: Saturday October 26, 11.30am-1.00pm
Location: Building 2, 1150 Freeport Road, Pittsburgh, PA 15238
Cost: $25
As women, we often grow up learning that expressing anger is unattractive. When we do get angry, we're labeled as over-emotional, dramatic, or crazy. Besides being influenced by cultural conditioning, I constantly witnessed anger as a child. I spent years witnessing anger as a destructive force that hurt good people and ruined good things. I believed that if I allowed myself to be angry about one area in my life, then that anger would end up destroying all the good things that I loved.
I had only ever witnessed the destruction phase of anger but, when anger is expressed healthily, there is a whole other transformative phase that comes after the rage - a beautiful phase where renewal, consciousness, and freedom are born.
In this workshop, we will identify the layers of emotions that lie beneath your anger - specifically guilt and shame. We will forgive ourselves for the shame we've been holding on to and learn to release both the pain and anger in fun, creative, and healthy ways.
Register at Eventbrite.com
 New classes at our new space! Morning yoga every Monday, Tuesday and Wednesday at 10:00am
Please join our teachers Jill Kohl and Marta Fox at our Freeport Road location for their Fall Yoga offerings!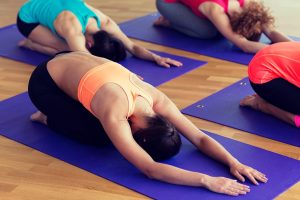 See our other short series and recurring classes at greenyogapgh.com
Offerings, dates, and times may be subject to change.
Check back often for the  most current information.
No pre-register required unless otherwise noted.