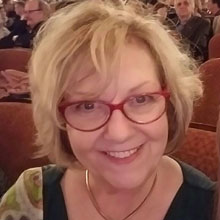 Reiki Master Teacher
For the past 30 years I have been working in Real Estate, first as an agent and then as an office manager. I loved real estate (still do!), however for years I felt there was something more meaningful I was being called to do. I wasn't sure what, but I knew there must be more to life and I was constantly searching. Over the years I read everything I could to try to find my path. When I read about Reiki I knew this was something I needed to learn more about.
I started my Reiki training in 2011 with Bonnie Hassan and in 2018 became a Reiki Master. I have trained under Usui/Tibetan Masters have have obtained my RMT.
In addition I have trained under a Gendai Reiki Ho Master and have attained the Okuden level.
My journeys throughout the years have been many, and I can say Reiki has helped me relax and surrender to the universal love and energy that exists.
Find yourself and reconnect to the love, peace & healing Reiki has to offer by scheduling an appointment today.