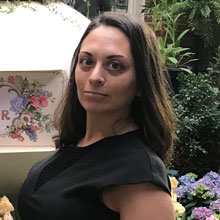 LMT, CPS, and Integral Yoga Instructor,
Karen Henery, LMT, CPS, and Integral Yoga Instructor, is grateful for the opportunity to provide support to our entire community. She is finally realizing her dream of offering affordable massage therapy, donation-based yoga classes, and community outreach support groups to all individuals.
Karen achieved massage therapy licensure in 2016 after completing the advanced health care provider massage therapy program with the Community College of Allegheny County. She received concurrent training under Dr. Ted Cibik as a Medical Qi Gong Therapist, a modality she incorporates into her assessment and treatment of every client. With an overall intuitive approach to massage therapy, each client receives a personalized session every time.
As a certified Integral Yoga Instructor, Karen's goal is to honor the traditional Yoga practices of India as taught by her guru, Sri Swami Satchidananda ji Maharaj. Donations from all group donation-based classes go to appropriate charities and organizations that reflect the values of a yogic practice.
In 2019, after a 6-month training program and 2-week intensive course, Karen earned recognition as a Certified Peer Specialist. This in-depth training prepares individuals with lived mental health experience to support the mental health recovery community in holding difficult discussions, crisis planning, and trauma-informed practice.