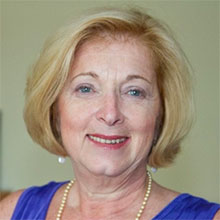 Integrative, Functional Nutritionist
"25 years of of extensive professional experience, gives me the ability to provide, a "solution focused" approach, that considers the importance of all the individual pieces of your wellness vision. When I work with you, I look to your past, present and future, as a way to understand your present, and most importantly, what the possibilities in a new future may look like for you. This provides a framework to establish very clear, discernable goals. By developing a step by step strategy, steady and sure, with specific actionable objectives, we work toward realistic, achievable targets to reach your "best possible health".
The uniqueness to my practice methods is a concentration in holism; one that takes into consideration many aspects of your health & wellness. I use integrative techniques that work alongside western medicine to get to the root of the problem, rather than dealing with symptoms.
I have blended experience in both conventional medicine and functional medicine. In my practice I specialize in digestive wellness, autoimmune disorders, food sensitivities, nutrition management of diabetes, functional lab testing, and weight management. I use a style of counseling that incorporates "holism", is non-judgemental, partnering, and exploratory to find the best nutritional solutions for your situation and lifestyle. I have many testimonials from happy clients on my website, www.2Nourish.com, and on healthgrades. Many insurances reimburse for nutrition sessions. My Masters degree is in Nutrition from Purdue University. My health coach training is from WellCoaches."