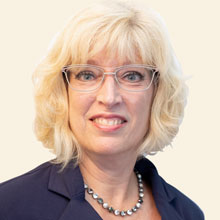 Pilates Instructor
I'm Mary Ann, and I provide relief even for desperate people who have had little to no success with traditional medicine. Contact me today to learn more about how natural healing can restore balance in your life.
 I am a native Pittsburgher with more than 30 years of experience as a healthcare professional. I am passionate about assisting people to rediscover themselves and live their best lives by improving their physical and emotional well-being. I embrace a wide range of natural healing and magic movement techniques to facilitate change within the mind, body, and soul to release stuck energies, blockages, and limitations.
Empowering people is my passion because I know firsthand the impact that physical and emotional trauma can have on one's life and well-being. My physical healing journey began in 1998 when I was healing myself from an injury that extended from my upper back to my lower back. In 2005, I established my business, Mary Ann's Pilates-Plus.
My emotional healing journey began in 2003 when I was going through a devastating divorce and reestablishing relationships with my two sons. In 2005, I developed breast cancer, and I lost my mother. In 2006, my father passed away. Chemo and surgeries were tearing my body apart physically, and losses of my parents were tearing me apart emotionally. I was introduced to energetic healing modalities and numerous natural products, and my life changed.
Through my own journey, I healed myself both emotionally and physically. I restored my mind, body, and soul by embracing a wide range of natural healing techniques and modalities, and in 2010, I established A Natural Side of Wellness. I know what it is like to wake up each day feeling emotionally and physically drained. Today, however, I am happy, joyful, and grateful for my journey.
If you are struggling with physical or emotional trauma, I can help you too. Contact me today to learn more about how natural healing can restore balance in your life.
I hold certifications in Pilates, Access Bars, Personal Training, Pink Ribbon Program for Breast Cancer, Emotional Mentoring, Impaired Movement Systems, Neuromuscular Trigger Point Therapy, Auricular Acupressure Therapy, Reiki for Animals, How the Brain Forms New Habits and other wellness modalities.